RELIABLE PRODUCTION
Our integrated, global and independent MORELLI ECO – RESPECT brand provides our partners with the guarantee that the highest standards concerning eco-sustainability and responsibility are met.
Morelli has perfected the tradition of textile production, developing at the same time the production technology and sustainability throughout the supply chain.
Sustainable, fair trade raw materials, highly energy efficient plants, water and air filtering, and noise reduction.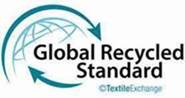 BCI, ORGANIC, GMO-FREE COTTON





GUARANTEED MONITORING
Morelli operates over a vast geographical area, so we choose to personally select our partners without the use of intermediaries.
This ensures a close-knit network of certified partnerships that begins with the sourcing of raw materials.
SUPPLIERS strict sustainability standards and socio-ethical protocols
MRSL ongoing monitoring of production process
RSL constant product control